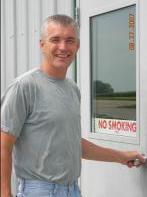 Stier Steel Corporation

was founded by Peter H. Stier in 1994. From the beginning, Stier Steel Corp has prided itself on four things: quality, integrity, innovation, and service.

QUALITY
We want to deliver only the best, we want to provide material that exceeds the expectations of our customers.

INTEGRITY
We want to do the right thing. We will stand behind every product we make and we guarantee that it will perform as well, if not better, than what we say it will.

INNOVATION
We are constantly finding new and better ways to ensure our customers get the best product at our best price.

SERVICE
Most of our products have a 1 (one) day turn around. We will work with you to ensure you get what you need, when you need it.